Talented artists have long visited and taken up residence throughout the Delaware River Towns, inspired by its scenery and drawn to its bohemian towns.
It is fitting, then, that the Delaware River Towns Chamber of Commerce & Visitors Bureau is offering the opportunity to feature these talented artists in their beautiful new space, located at 77 Bridge Street in Lambertville, NJ.  Visiting artists will be featured throughout the gallery each month.


Here's the 2018 line-up:
January
Malcolm Bray was born in 1958 in Hull, England and immigrated to the United States in May 1984. He became a citizen of the United States in June 2005, and is currently a resident of Hunterdon County, New Jersey.
Bray attended Hull College of Art for a brief period in 1977. A natural draftsman with an affinity for painting, his initial interests encompassed graphic design, silk-screen printing and oil painting. Amidst a depressed and uncertain economy in England he chose to leave the foundation course preferring employment in Hull and then working in London before traveling to the United States for the first time in 1980.
Eventually, gaining employment in the leather business, Bray settled in New Hope, Pennsylvania where he gained a one person exhibition at Nora Lewis Gallery in 1985. Soon to be self-employed, he supported himself by operating an antique import business for the next two decades – essentially bypassing any formal training. He is considered self-taught.
In 1991, Bray moved to the historic Spoke Works building in Lambertville, a late 19th century warehouse that accommodated both his import business and art studio. He purchased the building in 1994 and continues to paint from this location.
Between 1994 and 2002 this setting became the venue for numerous art exhibitions. Bray has also curated a series of annual shows that catered to many local and regional artists. The group, known as New Eclectic, displayed at MCS Gallery, Easton, Pennsylvania in 2003 and West Chester University, Pennsylvania in 2004. In the spring of 2004, Bray sold his import business to concentrate on his art career full-time.
Described as a late bloomer, Bray's personal brand, his transatlantic oeuvre – is characterized as belonging to a branch of Abstract Expressionism. Over the course of his career, he has drawn inspiration in particular from Picasso, Pollock and de Kooning.
Bray has been represented by Cheryl Hazan in New York, Burnt Mills Gallery and Ruth Morpeth in New Jersey and was included in the 2011 summer exhibit Fifteen Modern and Contemporary Artists at Spanierman Gallery, New York.
February:
The inspiration behind my recent paintings was instilled during my formative years growing up in Bucks County.
After traveling extensively throughout the United States and Europe in addition to studying and living in various places, I have returned to my home locale and made its landscape the subject of my creative focus.
Even though my childhood suburban landscape was void of stimulation, the original 200-year-old farmhouse situated in the center of my neighborhood inspired me to explore the history of this region. I am intrigued with the many historic towns with their richly layered diverse architecture. And although my painting technique is contemporary, I have been inspired by the romanticized and sensitive use of light by the early American landscape painters specifically George Innes.
March:
Born in Trenton New Jersey and raised in beautiful Bucks County Pennsylvania. Gary began drawing and painting at a young age. Surrounded by Artists and friends in this scenic community Gary developed basic skills and a passion for the visual Arts. After studying Fine Art at Kutztown University, Gary began a practice and independent study. Gary has a Gallery (Gallery Gary Giordano located at  56 Bogart street.) , and paintings on display in the 55 Building, 55 Meadow street  both in Bushwick Brooklyn. He maintanes a studio in Lambertville New Jersey.
After painting abstraction for nine years I've returned to rendering images. Often I paint figures using a drawing approach which is natural for me. I use my past practice to create compositions and work out ideas using learned techniques. My state of consciousness to the external world and my internal dialog inspire my work. I have an aggressive approach to mark making often I put down hard and dark in my first approach. I also use multiple texture on the surface.
April:
Shadfest Art
May: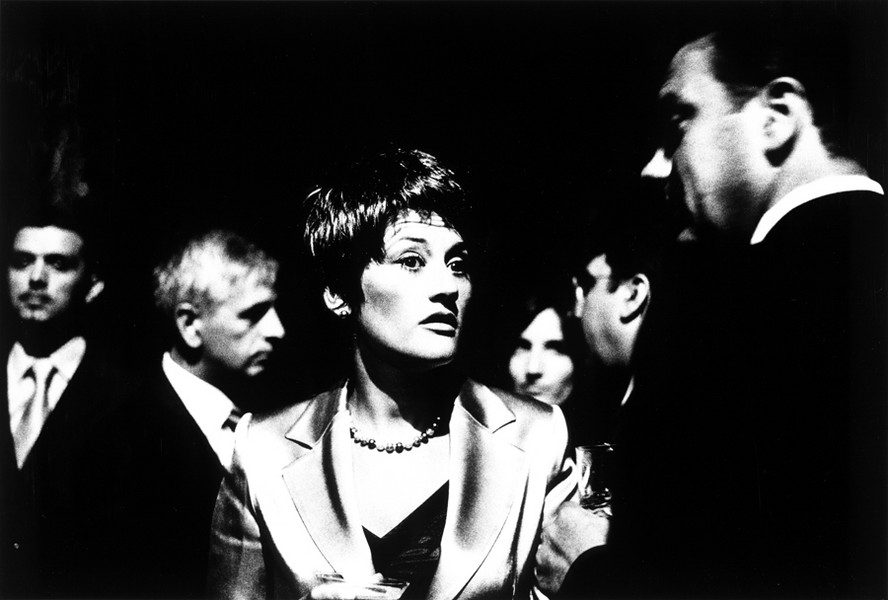 Wendy Paton is an award winning American photographer, best known for her dramatic black and white candid, nocturnal portraits.  Still working with film and printing in a traditional darkroom setting, she now splits her creative life between her studio in Lambertville, New Jersey and Paris.
Paton's keen interest in photography began in 1981 while in the throes of a groundbreaking career training and driving Standardbred racehorses. She went on to study at the International Center of Photography in New York City, learning the intricacies of night photography from Michael Kenna and darkroom printing from her mentor and collaborator, master printer, Chuck Kelton.
Paton had her first solo exhibition in New York City at Sous Les Etoiles Gallery in 2010 and has had numerous exhibitions in galleries and museums throughout the U.S. and Europe.
June:
July:

An emerging artist based in Lambertville, NJ specializing in oil paint. Cayley possesses a technical affinity for brightly-colored impasto brushstrokes, as well as a preoccupation with negative space and how it defines an object or landscape. She also has an intellectual interest in people, places, and things. It is part of a larger examination of the narratives binding humans to the land in which they live, from historical, geographic, and emotional perspectives.
August:
Check back soon!
Sept:
Check back soon!
October:
Denise grew up in a family of stained glass artists. After earning a BS in art education from Temple University, she taught art for several years in public school. Upon receiving her MA from Arcadia University, She taught art at Holy Family University. She also began a decorative painting business specializing in murals and faux finishes. In recent years, her focus has turned to landscape and genre oil painting. She is also working in digital photography.

Denise is an award winning Bucks County oil painter. She is a landscape and genre painter.
Denise works both in plein aire and studio painting. She is committed to creating artwork that reflects a contemporary approach to painting while maintaining classical foundations. She enjoys exploring color and tonal relationships expressed in representational compositions.
Her work has been exhibited in shows including, Abington Art Center, Artsbridge, the Philadelphia Sketch Club, The Trenton City Museum, The Phillips Mill Community Assoc., Long Beach Island Foundation for the Arts, The New Hope Art League and Artists of Yardley.  Additional paintings can be seen at Chapman Gallery, Doylestown, PA.
November: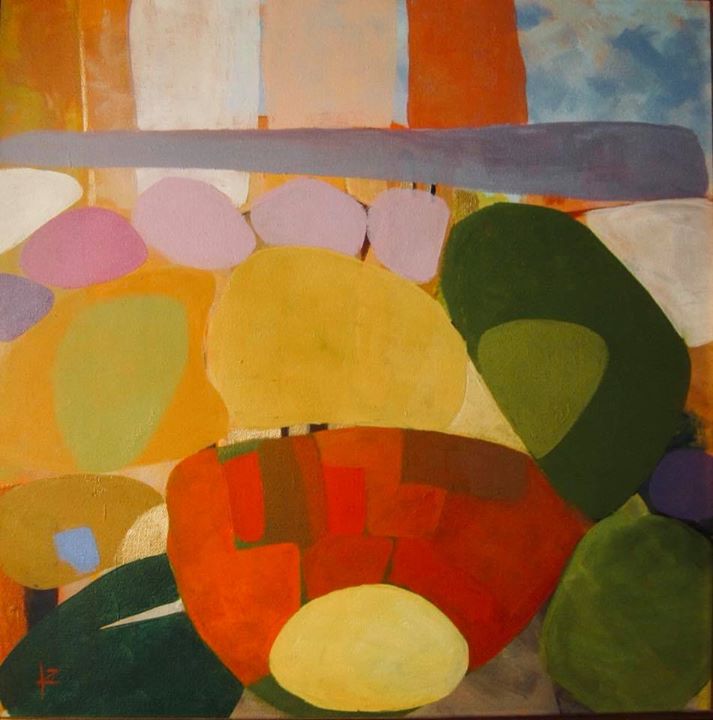 Kathy Zwizanski
December:
Check back soon!

For more information about gallery opportunities, contact the Delaware River Towns here.