by Dylan Dante A


With vows exchanged and sealed with a kiss, wedding guests eagerly make their way to the wedding celebration.  Once upon a time, the cocktail hour simply served as an introduction to the evening. Today, it's often one of the most talked about portions of the evening, setting the tone for the rest of the party.  Planning a haute cocktail hour means thinking beyond a glass of Champagne with passed mini quiche. Set your party into motion with festive libations and goodies to sate the most discerning wedding-goers with activities, aperitifs, and decor with extravagance, fit for a royal!
Cocktail Party Must-Haves
The walk down the aisle is a momentous occasion. Set aside time to plan and budget for your bar decor to heighten your special day.
Bar Themes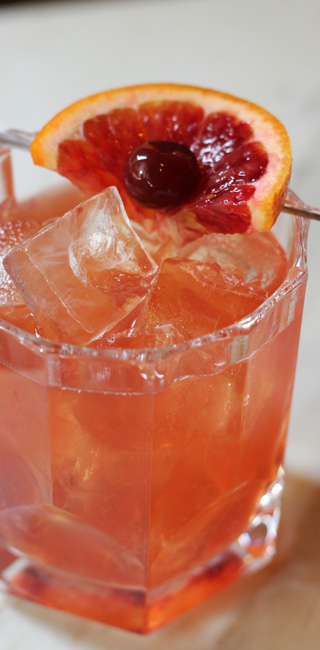 Specialty bars continue to primp wedding receptions. Choose a signature wedding cocktails to mirror your personality:
For the playful: Try an adult lemonade stand lined with guests' favorite liquors or delight thirsty palates with a well-stocked whiskey or vodkas chilled to perfection.
For the classic: Spice up an Old-Fashioned with flavors like pomegranate, blood orange, and candied cherries.
For the laid back: Nothing says "relax" like lavender. Try gin, lemon juice, lavender syrup, and club soda.
For the bold: Incorporate intense flavors like grapefruit, cayenne, or espresso. Try gin, grapefruit juice, agave nectar, candied grapefruit peels, and cayenne.
Tie it all together with aperitifs from local distilleries such as Dad's Hat Rye in Bristol or jazz up your cocktails with personalized glassware.
Appetizers and Confections
Heighten the reception party and stock dessert trays with gluten and gluten-free confections, to accommodate more stringent palates. Add appetizers with warm goodness if your wedding is fall months or frosty winters. Feature seasonal, farm to table vegetables to maximize both flavors and your budget.
Create Unique Food Stations
A Wine and Cheese Pairing 

Showstopper: 

Wow party guests with a hearty wine and cheese tasting station. Pair cheeses and wines from around the world.
French Fry Bar: Who doesn't love french fries? Include a variety of hard, soft and creamy cheeses to class up this crowd favorite.
Soft Pretzel Station: Embrace the Philly favorite with a selection of flavors and dips.
Arrangements and Venues Planning
Whether your guests perch on riverside seats or relax in a candlelit pulpit, the coveted venue setting has to impress. Select outdoor settings by season and provide awnings if trees are scarce, or a second location to serve cocktails and libations should things turn unexpected. The Hotel du Village in New Hope offers fire pits and a large patio, which allows couples to utilize the outdoor space as often as possible.
Tablescapes are another chance to show your flair. If you're into the dramatic, glass candles set in water give a visual impact. Lounge seating and stone settings bring the outdoors element indoors.
Flowers should sync with the season and the natural setting. Even if the entire wedding is housed indoors.
Music Selection
There's an option for every budget:
Download a playlist of your favorites
Have a trio play popular music with classic instruments or choose your favorite film scores for memorable tunes
A bluegrass band
Bring in a classic jukebox so guests can select their favorite tuens
Remember What Counts
Reaffirm the reasons you're sharing yourselves with the people you cherish: revisit the bar themes, food choices, and venue settings and opt for the must-haves that give you the most for your planning budget.
Planning the wedding can be lavish while staying fiscally savvy. Plan yours with our Wedding Guide and create memories to cherish for a happy wedding after!

This article is presented by Hotel Du Village. Originally built in 1895 as a doctors private residence and reborn in the 1950 as an all-girls school, Landmark Hospitality has restored the original buildings and renovated the main house into one of the areas poshest boutique hotels with rich history and one of a kind design features.   The Hotel du Village boasts two buildings on approximately 15 acres of private estate land that you and your guests can enjoy exclusively.  Experience an elegant French Country Estate with 22 luxury guest rooms , in ground pool and tennis courts delicately placed about a mile outside the town of New Hope.  Weddings and Events take place nightly in either our Colt Ballroom , accommodating 120-250 guests or you may select The Historic Ballroom that can contain 75- 250 guests accordingly.   The added benefit of onsite guest rooms gives clients a truly private chateau experience, ensconced in the surrounding natural beauty as well as the well-manicured grounds and indoor spaces.  Start your evening off with a cocktail in the Historic Ballroom Pre-function room highlighting a one-of-a-kind reclaimed two tone wood ceiling and end the evening at one of the fireplaces, indoor or outdoor, reminiscing with friends and family.
–Sponsored–